Camilla Caron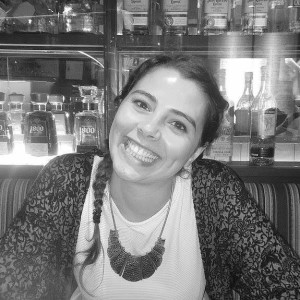 Testimonial from Camilla Caron, Thailand Extern, 2016:
I was a little bit worried at the beginning of this experience. BABSEACLE is an access to justice NGO that focuses its work on strengthening the rule of law and clinical legal education programs in the region. I haven't studied law, my background is Social Science studies, and I thought this might be a limitation.
Now, 6 months later, I am more than happy to state that my concern was unfounded.

Overall, I think that being a BABSEACLE extern means being part of a social movement, which fights to strengthen social justice education and spread human rights awareness, topics that I am fully interested and passionate about. During these 6 months I had the chance to be involved in different projects: the kind of work that I did was really multitasking, and it helped me to improve my skillsets, while getting a general perspective of the human rights situation and problematics of the region and a hands-on experience on how an NGO works in the Asian context.

Another big benefit of this experience was the possibility to get in touch with lots of talented and passionate people, from a wide range of background. It's surely true that BABSECLAE helps building bridges, it connects different actors and encourages them to collaborate and go hand in hand in the battle to strengthen access to justice in the region.
 
The familiar environment of the office and the beauty of Chiang Mai -a lovely city rich of natural gems, good vibes, with a wide choice of bars, restaurants and coffee shops- made my 6 months here something to definitively remember. To future interns, I strongly suggest you to always be open and dynamic; try to get the best out of this experience even if sometimes you will feel a bit disoriented, because if you try hard you can reach top-notch results!